BEST EDUCATIONAL SERVCIES
MS Asia Provides Variety Of Educational Services such as
The Third International Symposium on Arabic Teachers to Non-Native Speaker in Southeast Asia 2023
POPULAR COURSES
Some of MS Asia most popular courses and programs for you to check out
ROBOTICS COURSE
Always a beneficial program for your children
LATEST ACTIVITIES
MS Asia Latest News And Activities
MYCOLLEGE PROJECT
MyCollege is one of MS Asia's project, and it is one of the largest websites in the Arabic language about Malaysian universities. The project is to help Arab students who would like to pursue undergraduate or postgraduate studies. MyCollege offers a quick search of thousands of available academic programs in Malaysian universities, and facilitates. MyCollege is an easy way of comparison among universities in order to choose the best among them. The comparisons are done based on academic programs, language, fees, international ranking, and the period of study.
QUALIFIED TRAINERS
MS Asia Trainers can deliver the knowledge to you
Mr. Yasser AbdulMohsen Altuwaijri
تنمية بشرية
السعودية
Alaa Kh. Jassim
Arabic Language
IRAQ
MOHANNAD K. H. FARAG
Robotic Grasping Systems
Syria
Dr. Baraa Barakat
General Managment
Jordan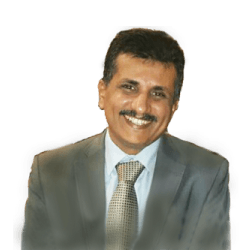 Prof. Naser Habtoor
Human Resource Management
Yemen
Dr. Mutwakil Abdellatif Elfadni
Certified Trainer in Human Resources Management
Sudan
Mr. Saleh Al Zoman
Education Managment
Saudi Arabia
TESTIMONIES
What People are saying about MS Asia and their experience
I would like to thank MS Asia for Organizing Such powerful and unique course like the Teachers Performance Development program.
Nassir Datumanong
I enjoyed being a part of the Teachers Performance Development Program Organised by MS Asia Specially that it was in a short time.
Yosuf Umar - China
We hope to keep our corporation with MS Asia to increase the education corporate efforts in China.
Younis -China
We have benefited from so many things provided by MS Asia in education specially the teachers performance development program which was such a great experience.
Ali Yousef - China
OUR PARTNERS
MS Asia Hand by Hand with many partners to serve you better