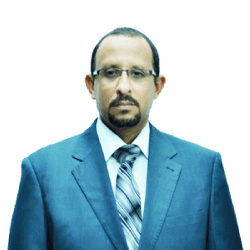 Mr. Maaz Osman
finance and administration
Sudan
Brief
Mr. Mazz Osman have extensive experience of more than 20 years in finance and administration backed with MBA in Banking & Finance. working in Cambridge International Training Centers (Sudan), AL Zarouni Group, AL Banan Ready-Made Tex, Best Food Factory L.L.C and Petroleum Industrial Service Co. ltd.
Certificates
2005 - 2007 MBA. Banking & Finance (Preston University)
1989 to 1993 B.Com. Economic division. (Cairo University in Khartoum)
Courses for Mr. Maaz Osman
There is no courses under Mr. Maaz Osman at the moment ..